i was hooked on this song when i heard it on my friends mix tape. Which you can dl
HERE
. I've started being fascinated with djs since yr 9, for a moment i wanted to be a dj LOL. I put it aside because of the cost of buying material. I still do appreciate dj's when im at club, watching them do magic with their fingers.
It annoys the SHIT out of me when people say the dj is "shit" because she/he doesnt play good / their favourite song.

Also i've finally finished my exams and will now have more time to do updates and stuffers.
I've also been allowed to work a fair bit more than usual which meant more money for stocktake sales :D:D:D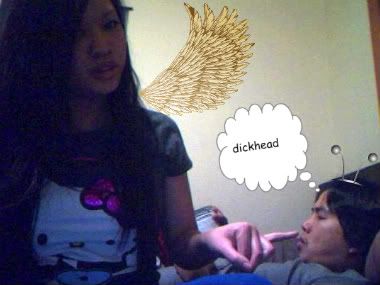 Hello Kitty $20.oo :D
(jay jays)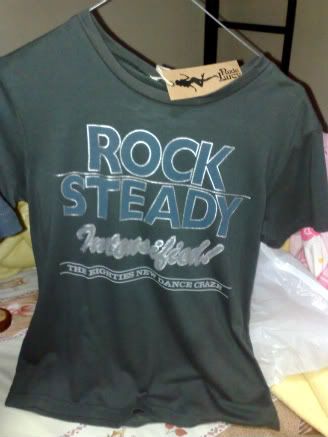 Bench tee: $9
Nude Lucy tee: $9
(GLUE)
I picked up this Loreal GlamBronze in " Harmonie Blondes" It is THE BEST! i grabbed it for $2.00!! Its a bit darker in real life but heaps suits my skintone.

Found my NUDE lippie. Rimmel's "Nude Delight" most definetely is a delight for only $14.00!
On the right is MaxFactors "UV Fusion" i grabbed it for $1.00. It looks like a fug colour but its actually hot stuff when swatched

Mix the two together & i get this perfect shade of pink that suits me.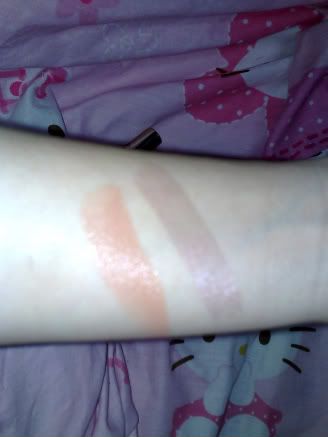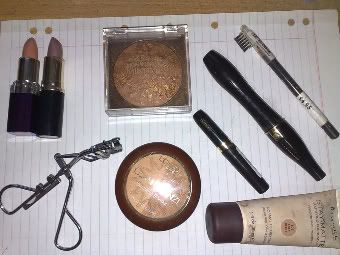 My daily face, very quick coz im lazy as shiet.

Bronzers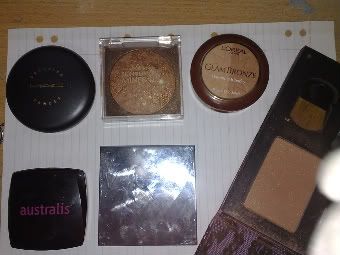 top row: MAC "bronze". Prestige Mineral Bronzer. Loreals Glam Bronze
bottom row: Australia Duo contour. Modelista bronzer. Modelista Bronzer in Face Book.

MAC: Hate it. The lighting in the department store makes everything look beautiful. Waste of $35.00 (Myers)

Prestige: love it. Swept gently for a nice little bit more than subtle shimmer. Dont go crazy with this otherwise you'll look like a disco ball. $30.00 ( Kmart)

Loreal GlamBronze: LOVES IT! minimal shimmers, suits me. BEST FREAKING $2.00 sucky sucky spent!

Australis duo: its suppose to be for contouring, but i just mix the two and use it as blush. Pretty good $10( Target,Kmart,BigW)

Modelista: SHIT, doesnt even show up

Modelista face book: Its really good if you know how to blend it in properly because this is surprisingly pigmented and comparable to Nars Laguna i rekon.

I am going to stop buying bronzers from now on.