Went to Club Havana on Friday night to celebrate 3 birthdays. They play hip-hop, rnb and house. They have four podiums ( YAY!) and i think 2 bars. Heaps of lounges and asians.
And let the photos roll.
Diana Emily Cassandra
Tina, Sophea, Jenet, Cass, Emily, Diana, Tasha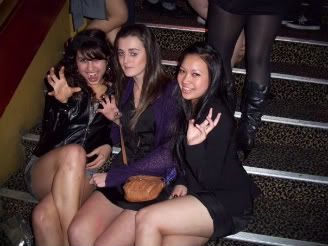 Tasha wanted to take this type of photo because the leopard print. . .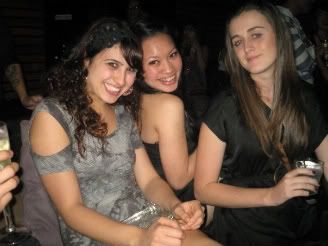 Meet the sexiest butcher girls you'll ever meet.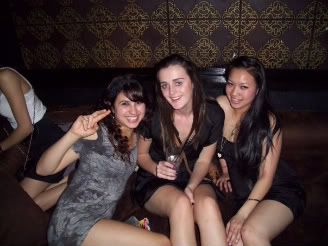 Dirty Mirror Dirty Diana =p
I am not drunk. Its her blinding flash!