This song has been on repeat for some time. Love the lyrics because i believe that sex should be fantastical.

I havent spent crazy dollars as of late, because im trying to save up for my car, holiday and finally wedding. Say what? Yeah wedding, i dont want him to have to pay for it entirely because its our wedding and im not a mail-order bride!

Today i went with my bro in law (to-be) and his fiancee and others to pick out her wedding dress.
I eyed one out because it was beautiful, i liked the style personally and then she tried it on and loved it. . .

It fit her so well! then there was a newer yet similar design to the 1st dress and ..

It was perfect, not to OTT, not to plain. Just gotta get it altered and i nearly cried!



And she got it! The 2nd dress she tried on and it was made for her! Lucky bride to be!

Im the bridesmaid and i am SO MUCH fussier than she is and it aint even my wedding =/
Well since thats her wedding dress which is like EXACTLY what i like. Im going to have change my wedding dress style.


I got my self some bitchen new (stripper) heels. i love love love them.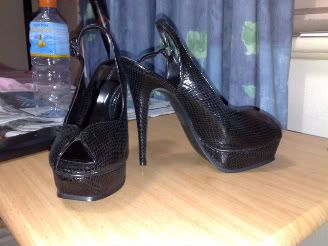 5 inches of pleasure and pain.


MAC's a ROSE Romance was release on Monday. As well as Double Dazzle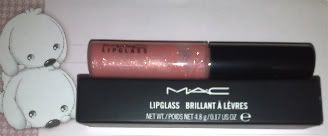 I picked up Virgin Kiss lipgloss for $35.
It is soooooooooo sticky and has 3d glitter pieces + shimmer. So after the gloss has worn out, you have silver shimmer on your lips. YUK. I also feel like, it runs out quickly. .

After this, im never getting another lipgloss from MAC, Revlon Lustrous lipgloss shits all over it. You can get 3 revs OR 1 mac.

And having said that, def. not getting any of the Double Dazzles lipglosses $42 !!!! no thanks - i might as well throw in another $20 and get a G-Star tee. Bloody NARS lipglosses are like $75 ( thats like a pair of Bardot jeans [ if u know where to shop ;) ] !) so many raves about it and such sexi names.

Loving these outfits.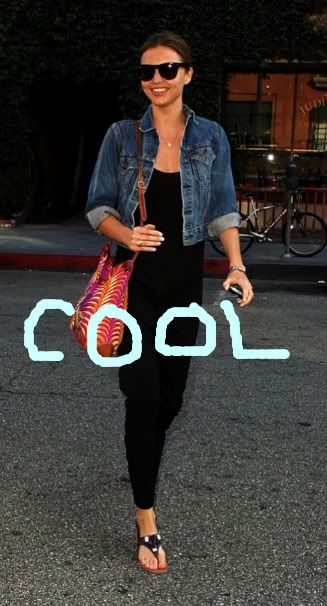 And i have no more homework so now i can STUDY for my finals. Next week is just lectures and then 2 weeks to plan how to commit suicide, but
dont hold traffic up