Im going to a shotgun wedding soon. like just under 2 weeks time. Its the cutest because the couple have already had their daughter in September and are getting married now because i suppose the reception function was only available on that night.

I totally forgot to put a photo of my dress, well basically its empire line and black. The bust is sparkly with blue sprinkles.

I dont know what to do for my eye make up.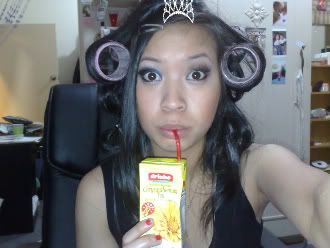 OMG
alien Headshaped.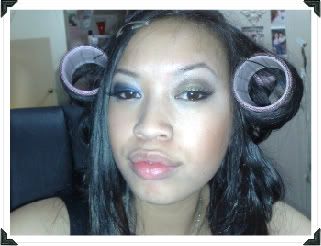 I'm leaning towards the blue shade because of the hint of blue in my black dress.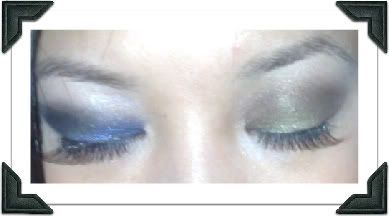 A picture of (mainly) me and you
Thats my future husband, im still waiting for him to ask me to marry him and im gathering ideas for him on what to buy for my engagement ring. I've gotten so scooped up in the idea of marriage because his middle brother FINALLY proposed to his girlfriend of 5 years, and he never saw himself getting married. It gives me hope that my boyfriend does realise i do deserve a wedding after everything we've been through. I want my wedding to be small and intimate with close friends and some family.
I am actually more excited than the bride and groom!!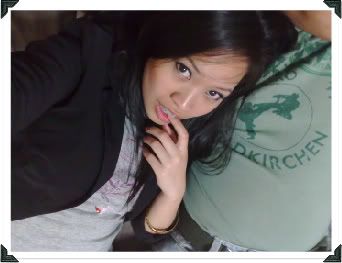 These photos were taken after a night of dancing on a cruise on a Thursday(09/04/09) night, followed by a 6am start to friday(10/04/09) for Paintball consisting of a 2 hours nap and proceeding to have an expensive seafood dinner with his fambam. All that and knowing i have work 8am the Saturday :D

Tuesday 7th i went Go Karting at Minto with work mates.We ate at a Pizza Hut " all you can eat" and it definetly was not all you can eat. There were approximately 4 different types of pizza and horrendous pasta sauce choice.My boss shouted us it is cost about $150 for 8 of us.

Here is the result.
This happened as a result of someone t-boning me as i was making a turn. It hurt soooo much because i was wearing tight jeans. It's scary because surrounding veins are showing up bruised. I will see a doctor soon. Just imagine real-life circumstances. Please dont speed and/or DUI.
The only things ive bought recently is:

1)
Max Factor " Masterpiece GLIDE & DEFINE Liquid Eyeliner."
Which is okay but my eyelids are oily so at the end of the day it just flakes off like Amy winos when shes off her face from the coke. Its a little too small as well, and considering i have small hands already it's hard to control.
2) Maybelline Instant Age Rewind concealer
in Yellow. I like it a lot because its a shade that suits me. Blends well without the cakey packed on look.
3) Revlon eyeshadow in Champagne